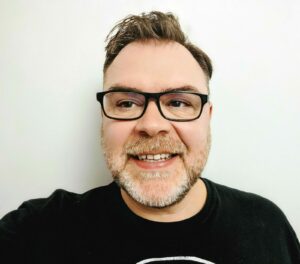 Föreläsning/Seminar: Mobilisation: Engaging the public at scale – How the digital mobilisation model can help us engage the public at scale and deliver active participation in our vision, mission and goals.
People have power and it's our responsibility to help them use it to change the world. Organisations from all over the world have used digital techniques as the catalyst to build or harness the energy of existing movements in order to bring about the change they want to see. Greenpeace, grassroots campaigning groups and countless political campaigns from all over the world have applied movement building techniques to their successes and we can learn a lot from them. Paul will explain the theory behind mobilisation and movement building and give reasons why your organisation should explore the model to remain relevant. He will give examples of how organisations have activated this thinking to drive successful public engagement, campaigning and fundraising activities. This session will leave you with the inspiration, knowledge and examples to enable you to explore digital mobilisation at your organisation.
Paul is our closing-speaker on Thursday afternoon and will join us online from the UK.
About Paul:
Paul de Gregorio is the founder of Rally and a leading digital engagement & mobilisation strategist. Rally works with organisations fighting for a fairer, healthier, safer, greener, more equal world. Paul has worked with charities, campaign groups and membership organisations all over the world, including (but not limited to), American Civil Liberties Union, Amnesty International, Anti Slavery International, Cancer Research UK, Friends of the Earth, Greenpeace, Joint Council for the Welfare of Immigrants, The Labour Party, Mermaids, Plan UK, Refuge, Stonewall, Terrence Higgins Trust, The Trussell Trust and UN Women UK – to deliver mobilisation, fundraising and campaigning activity that engages the public at scale and inspires them to take action.
He can often be found on Twitter: @pauldegregorio
Rally Website: https://www.wearerally.co.uk/
Rally IG: https://www.instagram.com/LIFEATRALLY/
Rally Twitter: https://twitter.com/LifeAtRally